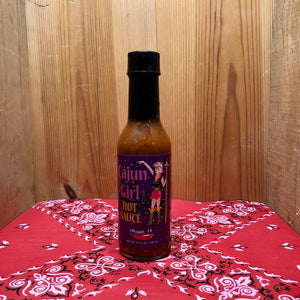 Cajun Girl Hot Sauce (5.7oz)
Bring your Cajun girl to the table whenever you want to release a festival of flavor on your tongue. She's spicy, fiery and fun to have around. Shake her on gumbo, shrimp, boudin, oysters and red beans and rice.
Ingredients: Water, Vinegar, Salt, Cayenne, Black Pepper, White Pepper, Thyme, Bayleaf, Oregano, Spices, Sugar, Onion, Garlic, And Xanthan Gum.